Simulating Social Networks
Predicting how information spreads online
Our work on SimPPL is deployed with global newsrooms, with details available here.
SimPPL: Social Network Simulation
Here's a Mission and Impact statement of what we've achieved!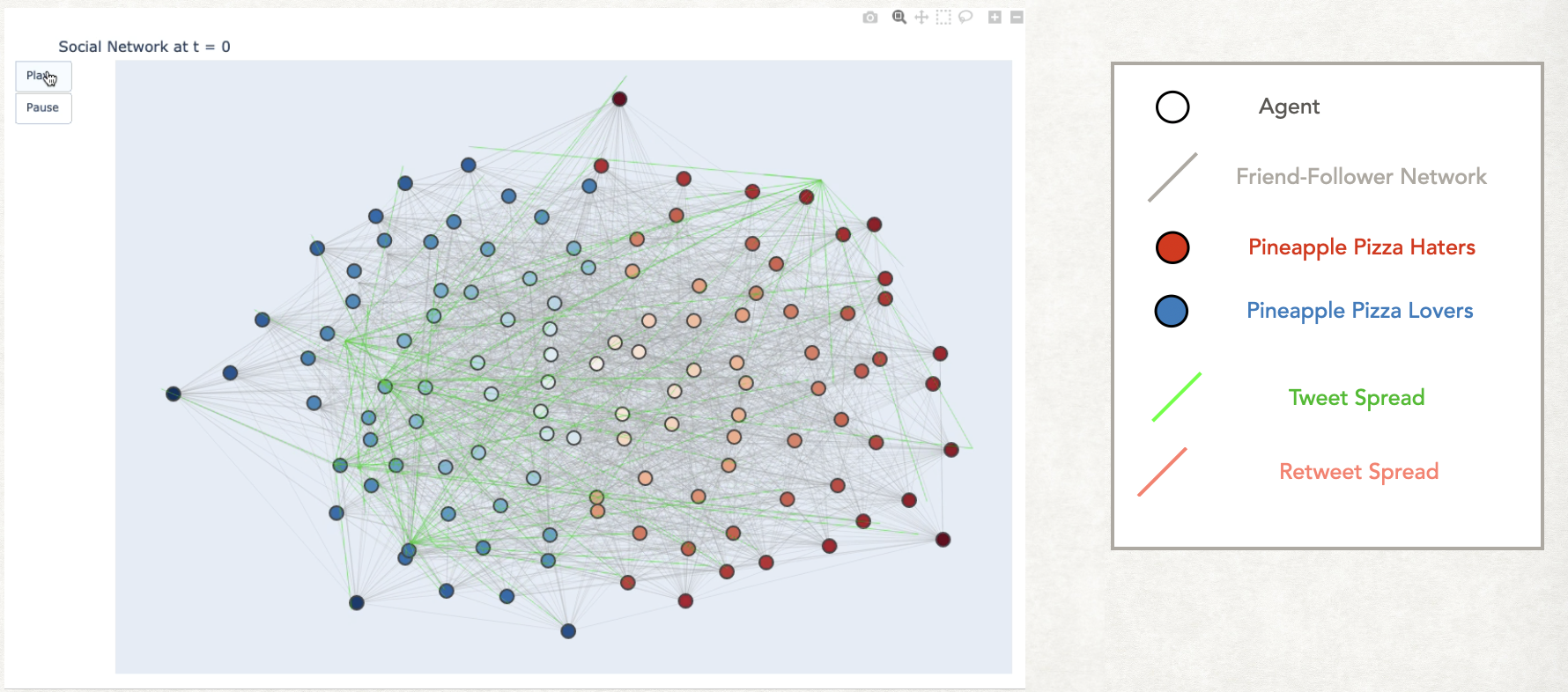 I am building SimPPL - a social network simulator to demonstrate how to combine heterogeneous datasets in a principled manner so as to create an expressive model of online social networks that is conditioned on real-world data. It is part of my ongoing research on misinformation control to highlight the applications of such a tool towards understanding the diffusion of information and the evolution of beliefs on platforms like Facebook and Twitter. There are a rich set of downstream applications of such a simulator, including interventions to curb misinformation spread, and the causal modeling of online user behavior.
I received an independent Google Cloud Research Grant to support SimPPL.
I received a few community grants from Algovera AI to support SimPPL.
SimPPL has been accepted to be part of the NYU Tech Venture Workshop, 2022!
My team, SimPPL, is part of the NYC Media Lab's AI and Local News Challenge!
I am collaborating with the Torr Vision Group at Oxford on the applications of such a simulation tool on estimating the effects of coordinated inauthentic behavior on content recommendations in social networks!